Shrinking Violet Home Body Wrap Kits
The Inch Loss Body Wrap System adored by Celebrities and Professionals Worldwide
Special Offer 20% Off - Use Code: GA20
Buy Now
Immediate Inch Loss with "The Loss Leader"
The 'Inch Loss Leader' for professional body wrap treatments in salons and spas across the UK.


The only clinically proven inch loss wrap system available – hailed by the press as the loss leader – Shrinking Violet. It outsells its competition by 10:1. Adored by clinical and beauty professionals and celebrities world wide.

This system will help you lose inches and successfully remove inches in problem areas, such as thighs, buttocks and abdomen.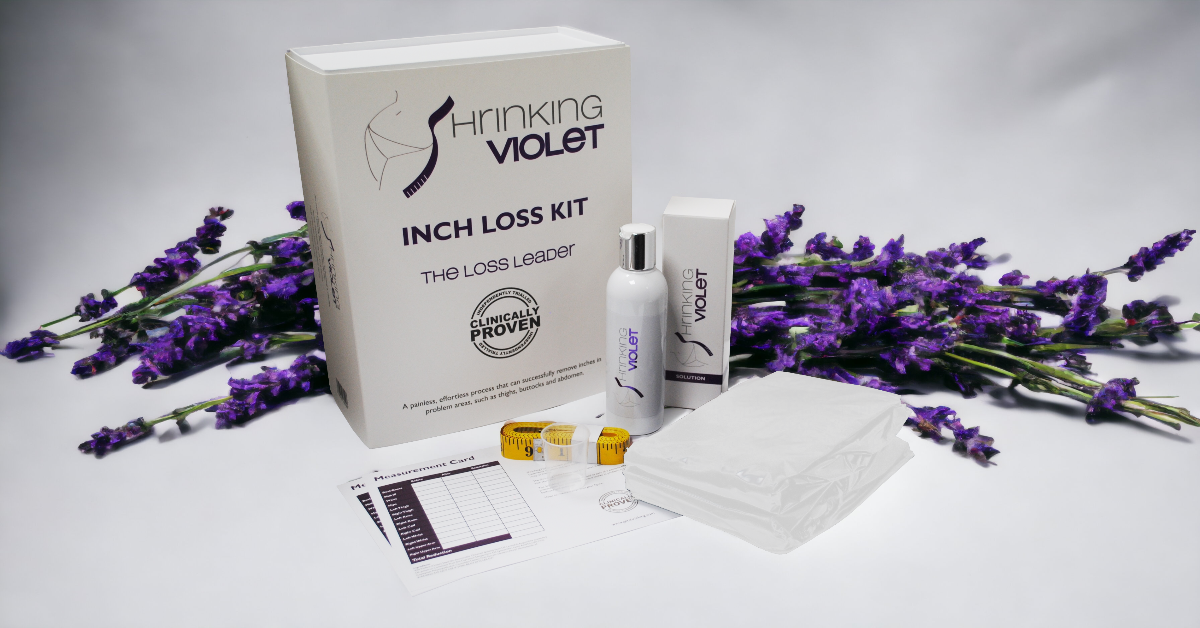 The 200ml Shrinking Violet Solution is an oil based solution which has been tried and tested in the professional environment, whilst the recyclable & disposable Shrinky Suit enhances the technology, two foil blankets are use to retain heat.

Shrinking Violet is an active phospholipid complex, containing a cellulite busting blend of essential oils. Shrink waistlines by up to 2 inches. Help maintain your hourglass figure. Immediate results.
*THIS KIT CONTAINS 30 FULL BODY TREATMENTS*
*THIS KIT CONTAINS 13 FULL BODY TREATMENTS*


*THIS KIT CONTAINS 60-75 FULL BODY TREATMENTS*


*THIS KIT CONTAINS 20-25 BODY TREATMENTS*