Want to keep your body looking youthful without going to the gym, salon or surgeon?

It happens to us all, you get busy with work or looking after the kids - or you just get a bit older and it takes a toll on your body.

We all want to look great, but finding the time and money to do it can be hard.

Right now, we have £30 off our home starter kit - everything you need for 13 treatments at only £99!

She was running an office in the day and coming home to run her family at night. She was doing great in her work and home life, but wasn't feeling great in herself. She just didn't feel like herself anymore. She wanted to feel more confident and sexy.

She did what she could, but it's hard to go to the gym when you have to pick the kids up from school, or eat a salad when you're cooking fish fingers and chicken nuggets.

Then she found the Shrinking Violet Home Kit.

Everything she needed was in the box. She put on the oil, and sat in her Shrinky Suit watching TV and checking her emails for an hour - while her other half teased her.

He wasn't teasing her when she got out of the suit.

Like 91% of the people in the clinical trial, she had lost more than 2 inches from her whole body (some lost up to 9 inches). That's a whole dress size in an hour! More than that, her skin was also firmer and more elastic - and continued to firm up for days after the treatment.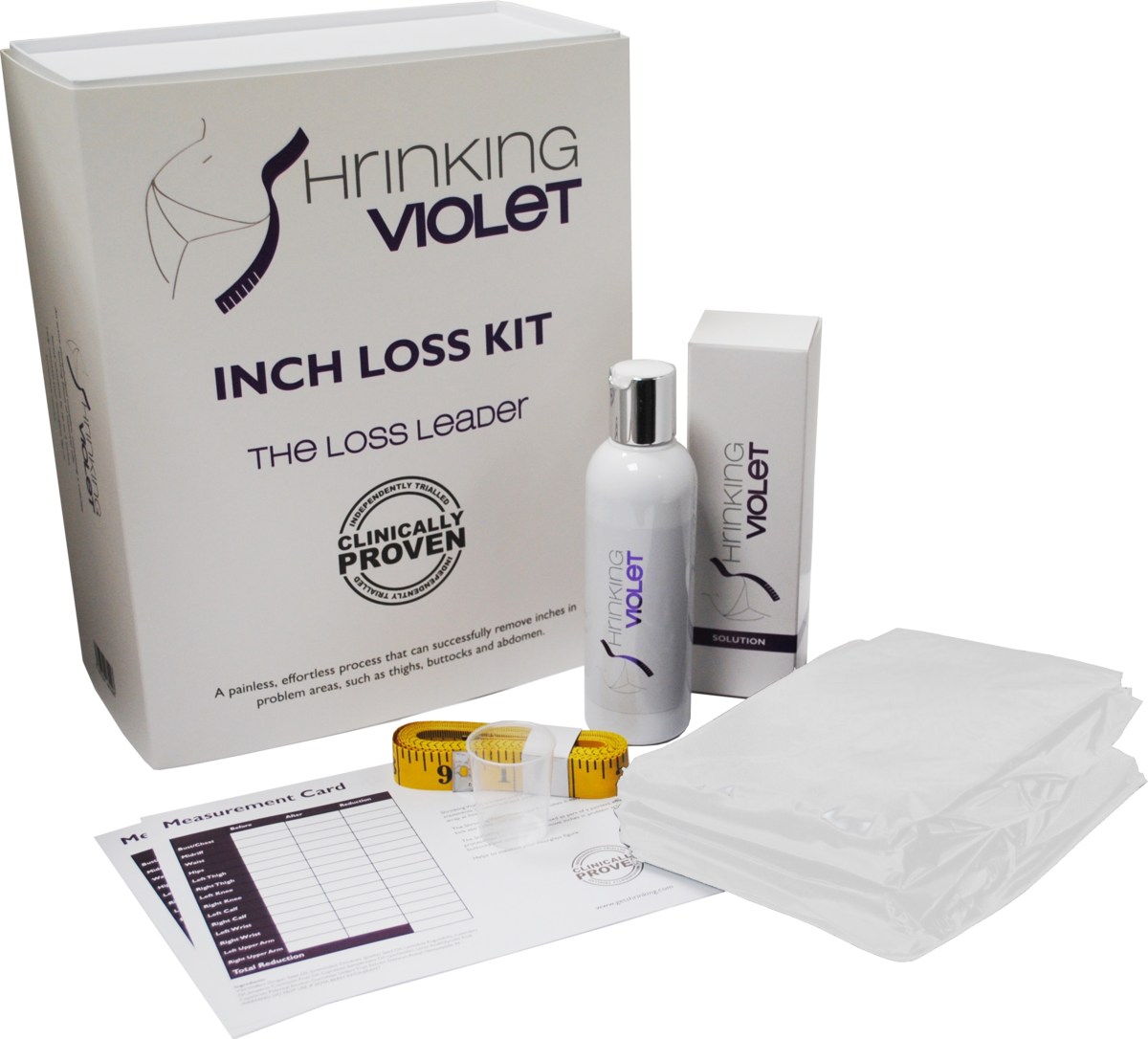 Shrinking Violet Treatment Home Kit
£99.00 £129.00
ENTER CODE: FB20 FOR A FURTHER 20% OFF!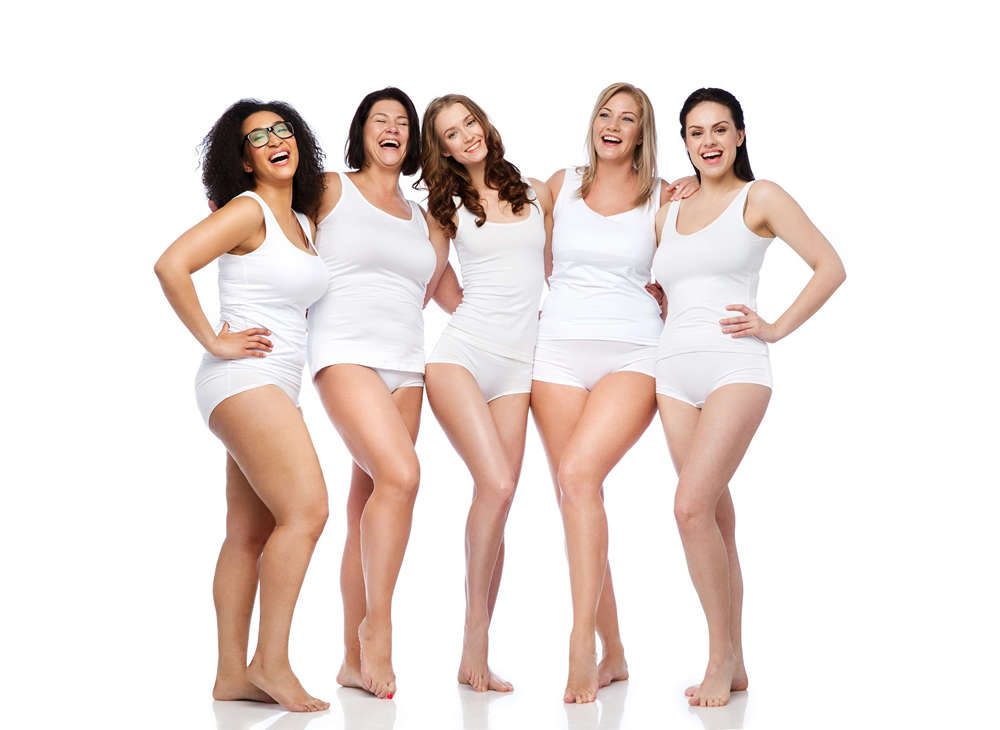 Targets problem areas like thighs, rear and abdomen.
When she left the treatment oil on overnight for maximum absorption and showered in the morning, the results were even better! She even found she could target her problem areas (in her case her thighs and buttocks). It was effortless and painless!

She started to feel more confident in herself. More confident in work, more confident at home. Things got to her a little less - and she started to feel happier.

It didn't mean sacrificing quality time to go to the gym (although, when she got the confidence to start going, it helped) and she didn't have to spend hundreds at the salon or thousands at a surgeon. She could just do it at home while watching the telly.

You can too.

The Shrinking Violet Home Kit has everything you need for 13 salon quality treatments. At the moment, there's £30 off - which means you get 13 treatments for £99. That's less than a tenner a treatment.

That's a small price to pay to feel better about yourself.
Extremely Limited Time Offer - With FREE Massage Brush!
£99.00 £129.00
ENTER CODE: FB20 FOR A FURTHER 20% OFF!
BUY NOW
And there's more...
You don't just get the Shrinking Violet oil, you get everything you need to apply it at home (while you watch the TV, if you like). You get:
The official Shrinky Suit, designed to raise your body temperature so the active phospholipid complex can get to work (and protect your furniture).

The all important measuring tape and card, so you can see how effective Shrinking Violet has been at reducing inches all over your body - not just from your waist, but also from your arms, thighs and buttocks.

The Shrinking Violet oil itself!

15ml is all you need for a treatment - and you could easily spend £99 on an inch loss system in a salon that wouldn't nearly be as effective (or clinically proven).

But you don't just get enough oil for two treatments, or four treatments...

You get 200ml - enough for 13 treatments! (You also get a measuring cup to make sure you don't use too much).

Plus FREE Massage Brush!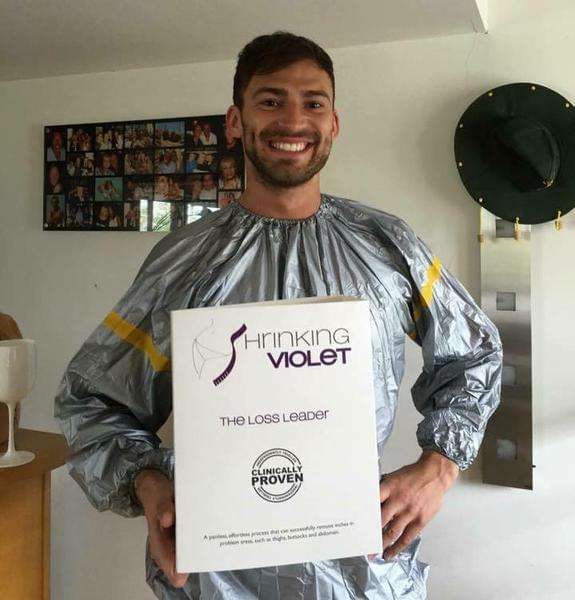 Quickenden in a Shrinky Suit
THAT'S LESS THAN £10 FOR EACH SHRINKING VIOLET TREATMENT!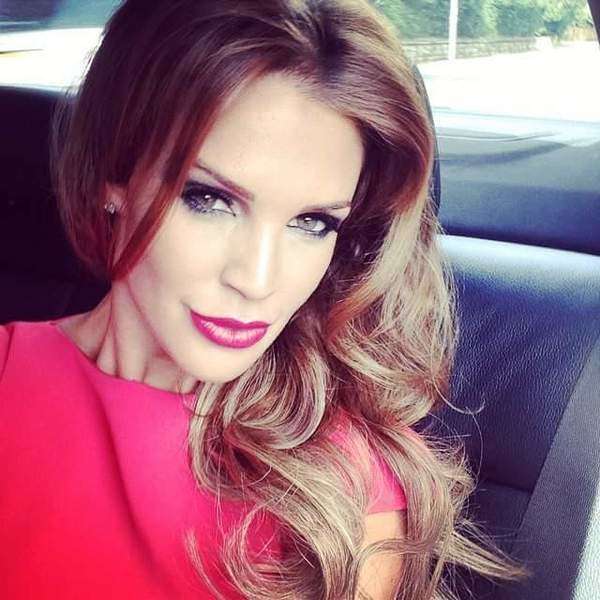 Advocate of Shrinking Violet

Once you have bought our 'Loss Leader' home starter set, you can just buy our treatment oil for £80, reusing your Shrinky Suit. It's kinder to the environment, and just £6.15 a treatment!

Shrinking Violet treatment oil is also vegan friendly, with all ingredients coming from UK and FDA approved sources. None of our products are, or ever will be, tested on animals.

What are you waiting for? This amazing deal can't last forever - and you can start losing those inches with Shrinking Violet right away! Get it now!
Extremely Limited Time Offer - With FREE Massage Brush!
£99.00 £129.00
ENTER CODE: FB20 FOR A FURTHER 20% OFF!
BUY NOW
*Results May Vary: Inch loss results will vary from person to person. No individual result should be seen as typical.