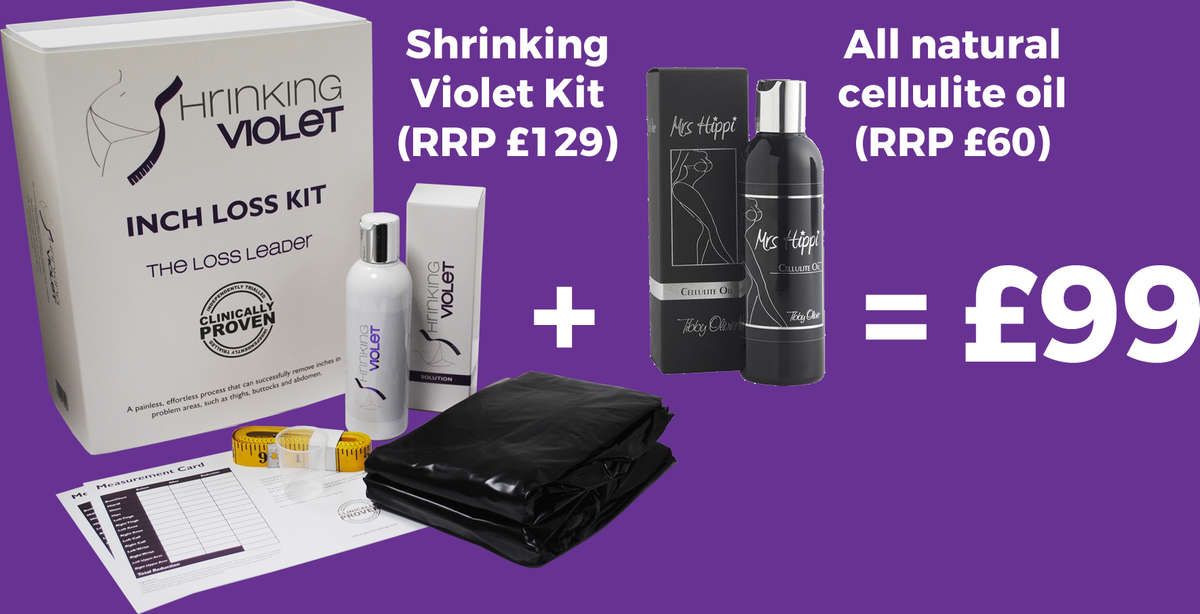 If you want to lose inches without pain or effort, then Shrinking Violet is the answer.
For the first time ever, we're offering EVEN MORE.

Inch loss is only half the battle, which is why for a limited time we're giving you a FREE Mrs Hippi Cellulite Oil Sculpt kit.
That's £189 worth of inch loss treatment for just £99.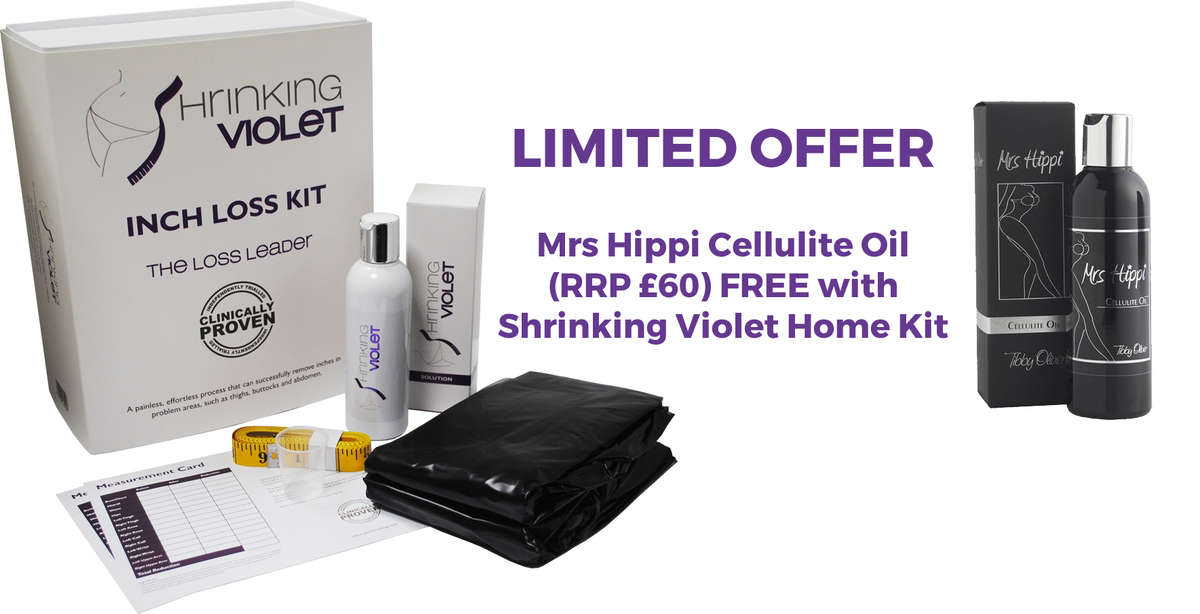 Mrs Hippi Cellulite Oil is a luxury blend of rich natural ingredients and skin toners - it also contains lavender essential oil to smooth and refine stubborn cellulite areas.

It can be used to maintain and progress your Shrinking Violet treatment between wraps or it can simply be used as a standalone application. It also has enough for ten treatments.

Normally, it retails for £60, but while stocks last - you can get it for FREE with the purchase of the Shrinking Violet Home Kit.

That's £189 worth of inch loss treatment for just £99.

Both Shrinking Violet and Mrs Hippi are vegan friendly, with all ingredients coming from UK and FDA approved sources. None of our products are, or ever will be, tested on animals.

This deal is going to run out fast, so get yours while there's still stock left!
And that's not all...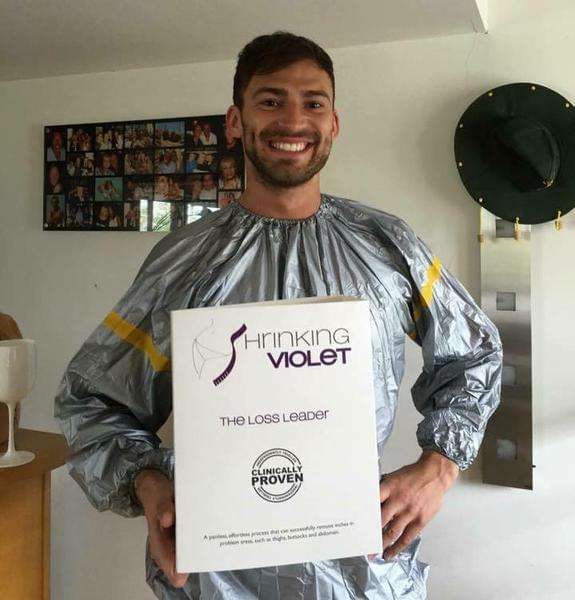 It sounds too good to be true, but it isn't. If it didn't get results, it wouldn't be the world's #1 Inch Loss Body System.
It also wouldn't be used in hundreds of top end salons around the world, with customers including Danielle Lloyd and Jake Quickenden.

It's also the only Inch Loss Body System that had a clinical trial. It found that 91% of people lost 2 inches or more off their waist after just one treatment.

That's right, you can go down a dress size after using Shrinking Violet once. Clinically proven!


The home kit has enough serum for 10 treatments.

With £30 off the RRP of £129 - that's just £99... less than £10 a treatment.

That's not all, it also comes with a Shrinky Suit, tape measure, log book, instructions... everything you need to perform the salon quality treatment at home (in front of the TV watching Netflix if you like).
Quickenden in a Shrinky Suit